Maxis Fibre Rebar (ไฟเบอร์ รีบาร์)
maxis GFRP Rebar is a structural ribbed reinforcing bar made of high strength and corrosion resistant glass fibre that are impregnated and bound by an extremely durable polymeric epoxy resin.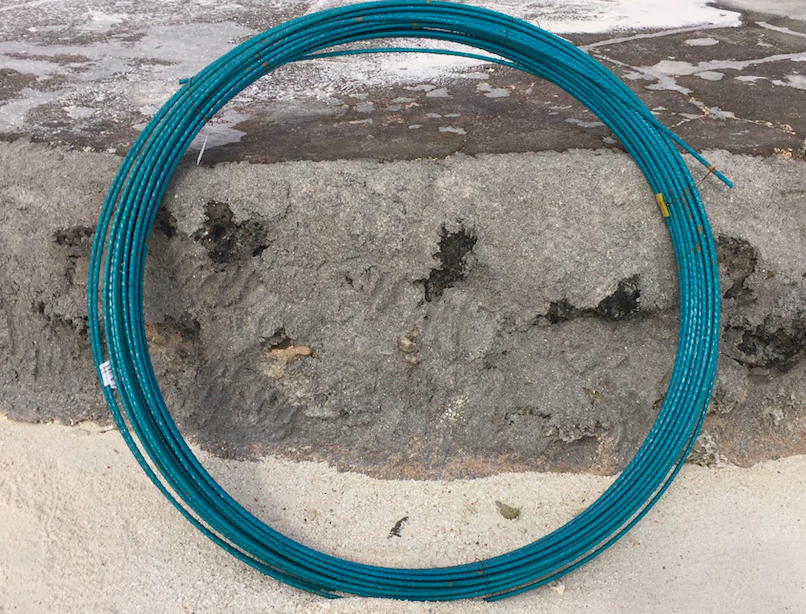 This combination equals an engineered material system resulting in unique attributes that replace and supersede typical materials such as galvanized, epoxy coated and stainless steel rebar.
Its characteristic properties are ideal for any harsh and corrosive environments.
GFRP is permanently resistant to chemical acids and alkaline bases, therefore extra concrete cover, anti-shrink additives, and even cathodic protection are not required. GFRP significantly improves the longevity of engineering structures where corrosion is a major factor.
Product Description
| Product Name | maxis Fibre rebar/ maxis GFRP rebar |
| --- | --- |
| Colors | Turquoise and Light Green/Blue |
| Features | Durable and Corrosion Free, Superior tensile strength, Non-conductive to electricity and heat, Non-magnetic, Non-spark materials, Environmentally friendly, Adjustable length, Light Weight, and Cost-efficient |
| Used | Reinforced concrete exposed to de-icing chloride, High-voltages & Electromagnetic Fields, Applications Subjected to other corrosive agents, Structures built in or close to sea water, Thermally sensitive applications, Weight sensitive structures, Applications requiring low electric conductivity or electromagnetic neutrality, Mansory strengthening, and Long-term durability required. |
| Specs: | |
| Sizes | 4, 6, 8, 9, 10, 12, 13, 14, 15, 16, 18, 20, 22, 25, 28, 32mm diameter |
| Length | 4mm and 6mm diameter, 200 meters/roll |
| | 8mm and 12mm diameter, 100meters/roll |
| | 13mm to 32mm customized length (20ft container- 5.8meters / 40ft container - 12meters ) |
| Packaging: | EXPORT |
| FCL 20ft container | 4mm to 12mm diameter more or less 500 rolls |
| | 13mm to 32mm diameter more or less 9,000 to 12,000 pcs |
| Shipping Terms | EXW |
Tensile Strength Comparison
Steel Rebar
maxis Fibre Rebar
Diameter (mm)
Weight/meter (kg)
Tensile Strength (ksc)=Kg/Sq. cm
Diameter (mm)
Weight/meter (kg)
Tension Test Maximum Load (kg)
Tensile Strength (ksc)=Kg/sq.cm
6
0.222
4,900
6
0.060
2,643
11,311.63
9
0.499
4,900
9
0.120
6,403
9,640.64
12
0.888
5,700
12
0.200
9,516
8,640.01
15
1.387
5,700
15
0.350
17,546
9,934.42